Immanuel Parish Church Highters Heath Birmingham, UK
Notices
With Immanuel Church building closed due to the Corona virus, you can rest assured that Immanuel is still here, and the community of faith that is Immanuel Highters Heath remains in good heart. Please join us for our Palm Sunday Service by pressing the button below
Please click the link above for our Palm Sunday virtual service
The Archbishops of Canterbury and York are calling for all Church of England churches to become a different sort of church in the coming months to face the challenge of coronavirus.
Although public worship has been put on hold because of the current circumstances, churches everywhere are very much alive and looking for creative ways of being the community of faith in their locality. The Archbishop of Canterbury has provided a booklet for Worship at Home which can be seen by clicking on the following link:
Please pray faithfully one or more of the following: The Lord's Prayer or Psalm 23 (a prayer that leads us through difficult times with the assurance of God's love and protection.
Immanuel will continue to hold this community and all connected to it in our prayers. If you need some support during this time, please call our Reader Sandra on 0121 430 7578.
Monthly sale in the Hall
We plan to have a sale in the hall on the first Sunday of each month. If you have any items which we can sell, please bring them to church where there will be a marked box to put them in. Thank you.
Readings for Ppalm Sunday
Liturgy of the Palms:
Matthew 21.1-11
Psalm 118.1-2,19-29*
Liturgy of the Passion:
Isaiah 50.4-9a
Psalm 31.9-16*
Philippians 2.5-11
Matthew 26.14 - 27.66
Next Week
Jeremiah 31.1-6
Psalm 118.1-2,14-24*
Acts 10.34-43
Matthew 28.1-10
Welcome to Immanuel Highters Heath
Prayer for the week
For those who are distressed or frightened and feel there is no hope; for those who are alone; for those who are trying to pray and find it difficult. Give thanks that we can pray to God at all times, and we will be heard.
Amen
Thought for the week
Lord my God, I called to you for help, and you healed me.
Psalms 30:2
Other Prayer Resources
C of E Daily Prayer Web page
Join us in a service of daily prayer
Pray as you Go App
"Pray As You Go is a daily prayer session, designed to go with you wherever you go, to help you pray whenever you find time"
Taizé Daily Reading
Prayer for Immanuel Church
Heavenly Father
We are the family of Immanuel.
May we always welcome newcomers into our Church as we continue to pray for all our family members both young and old with whom we live and work and worship. Show us how to use every opportunity to care for each other and to grow in patience and understanding of each other's needs.
Help us to see your vision to transform us into a living Church for the people of Highters Heath, so that your limitless love shines out in all we strive to do both here and in the wider community.
May we always remember through days and lifetimes, that you are Immanuel – God with Us.
Amen
Children's Corner
If you have small children and they get a bit restless, please feel free to go with them and enjoy the children's corner at the back of church.
Contact us

Tel: 0121 430 7578

Email:

Donating to Immanuel
If you would like to donate to Immanuel Highters Heath please use our just giving page link below. Or you can text your donation by texting MAYP83 followed by the amount you want to donate to 70070.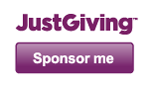 If you or someone you know is feeling unsafe and is in need of help, please call our dedicated mobile on 07895 404556.
Help is also available from Childline on: 0800 1111.
Dates for Men's Breakfast
Next Dates: 21st March cancelled; 16th May TBC; 4th July; 22nd August; 10th October; 28th November
Worship at Home
Palm Sunday
5th April 2020
Readings
for Palm Sunday
Liturgy of the Palms:
Matthew 21.1-11
Psalm 118.1-2,19-29*
Liturgy of the Passion:
Isaiah 50.4-9a
Psalm 31.9-16*
Philippians 2.5-11
Matthew 26.14 - 27.66
Next Week
Jeremiah 31.1-6
Psalm 118.1-2,14-24*
Acts 10.34-43
Matthew 28.1-10