Immanuel Parish Church Highters Heath Birmingham, UK
If you or someone you know is feeling unsafe and is in need of help, please call our dedicated mobile on 07895 404556.
Help is also available from Childline on: 0800 1111.
Notices
With Immanuel Church building temporarily closed, you can rest assured that Immanuel is still here, and the community of faith that is Immanuel Highters Heath remains in good heart.
Please join us for our Sunday Service by clicking the box below which will direct you to the service via our new Youtube Channel. It is scheduled to publish at 7:00am on the day of the service
Please pray faithfully one or more of the following: The Lord's Prayer or Psalm 23 (a prayer that leads us through difficult times with the assurance of God's love and protection.
Immanuel will continue to hold this community and all connected to it in our prayers. If you need some support during this time, please call our Reader Sandra on 0121 430 7578.
Welcome to Immanuel Highters Heath
Prayer for the week
May the dance of Christ be in our souls,
the joy of the Spirit be in our living
and the love of the maker fill our hearts.
Amen
Thought for the week
Come Holy Spirit, Come.
Other Prayer Resources
C of E Daily Prayer Web page
Join us in a service of daily prayer
Pray as you Go App
"Pray As You Go is a daily prayer session, designed to go with you wherever you go, to help you pray whenever you find time"
Taizé Daily Reading
Prayer for Immanuel Church
Heavenly Father
We are the family of Immanuel.
May we always welcome newcomers into our Church as we continue to pray for all our family members both young and old with whom we live and work and worship. Show us how to use every opportunity to care for each other and to grow in patience and understanding of each other's needs.
Help us to see your vision to transform us into a living Church for the people of Highters Heath, so that your limitless love shines out in all we strive to do both here and in the wider community.
May we always remember through days and lifetimes, that you are Immanuel – God with Us.
Amen
Children's Corner
If you have small children and they get a bit restless, please feel free to go with them and enjoy the children's corner at the back of church.
Contact us

Tel: 0121 430 7578

Email:

Donating to Immanuel
If you would like to donate to Immanuel Highters Heath please use our just giving page link below. Or you can text your donation by texting MAYP83 followed by the amount you want to donate to 70070.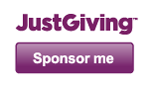 The latest news information can be found on our News Page. C
lick the image.
Dates for Men's Breakfast
Next Dates: 4th July Cancelled; 22nd August TBC; 10th October; 28th November
Readings
for Sunday 31st May
Numbers 11:24-30
Psalm 104.26-end
Acts 2.1-21
John 7.37-39
Next Week 7th June
Isaiah 40.12–17, 27–end
Psalm 8
2 Corinthians 13.11–end
Matthew 28.16–20