Immanuel Parish Church Highters Heath Birmingham, UK
Notices
Coffee Morning
Please join us for tea or coffee with a toasted tea cake and jam on Friday 11th May between 10am and 12 noon in church.
An opportunity to meet up and
share time with friends. Time for
a chat whilst enjoying a drink and a tea cake. The cost is £3.00. Everyone is welcome.
Annual Parochial Church Meeting
The date of the Annual Parochial Church Meeting and Vestry Meeting is Sunday 22nd April at 11.45am. In readiness for the meeting, copies of the reports prepared by the various groups of their activities in 2017 including the year end 2017 accounts are available in church today.
Please take a copy home with you to read.
Monthly sale in the Hall
We plan to have a sale in the hall on the first Sunday of each month. If you have any items which we can sell, please bring them to church where there will be a marked box to put them in. Thank you.
Short and Sweet
Click on the Image for more details
Our next Short and Sweet service will be Tuesday 1st May 2018 at 2 - 3pm
Children's Corner
If you have small children and they get a bit restless, please feel free to go with them and enjoy the children's corner at the back of church.
Donating to Immanuel
If you would like to donate to Immanuel Highters Heath please use our just giving page link below. Or you can text your donation by texting MAYP83 followed by the amount you want to donate to 70070.
Welcome to Immanuel Highters Heath
Prayer for the week
Lord, make us people of stillness.
Help us to be empty before you,
That we may be filled with your peace;
Teach us to be quiet in your presence,
That we may listen to your words
and meet you in the silence.
Amen
Thought for the week
Be still and know the presence of Our Lord
Prayer for Immanuel Church
Heavenly Father
We are the family of Immanuel.
We pray for all our family members both young and old. Help us to use every opportunity to care for each other through this season of change.
May we always welcome newcomers into our Church and may your limitless love shine out in all we strive to do.
We pray for the Diocese of Birmingham in these challenging times as they explore your will for the future ministry of your church.
Help us to grow together and give us hope.
Remind us that in our watching, waiting and listening,
You are Immanuel – God with Us.
Amen
Contact us

Tel: 0121 430 7578

Email: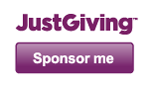 Photo Gallery
The latest news information can be
found on our News Page where you can also find recent service sheets sheets. C
lick the image.
Senior strollers
We are hoping to continue our short walks this year (weather permitting).
If you are interested in the walks, please speak to Ann James or Barbara Poulton.
The next Men's breakfast will be Saturday 19th May at 8:15am. See our poster for dates, click the image.