Immanuel Parish Church Highters Heath Birmingham, UK
Notices
The Methodist Covenant Prayer
I am no longer my own but yours.
Put me to what you will,
rank me with whom you will;
put me to doing, put me to suffering;
let me be employed for you or laid aside for you,
exalted for you or brought low for you.
Let me be full, let me be empty,
let me have all things, let me have nothing.
I freely and wholeheartedly yield all things
to your pleasure and disposal.
And now, glorious and blessed God,
Father, Son and Holy Spirit,
you are mine and I am yours.
So be it.
And the covenant made on earth,
let it be ratified in heaven.
Amen.
Foodbank
I went to the Food Bank last week taking with me some 54.5Kg of food, sufficient for 129 meals.
The food bank has been busy, as ever and is grateful for the support Immanuel gives them.
They send New Years greetings to all.
They would appreciate it if some non-foodstuffs were included as there is a demand for washing powder and toiletries.
Food is essential but the constraints on those needing support in this way also applies to purchase those products which keep both self and clothes clean.
Michael
Donating to Immanuel
If you would like to donate to Immanuel Highters Heath please use our just giving page link below. Or you can text your donation by texting MAYP83 followed by the amount you want to donate to 70070.
Welcome to Immanuel Highters Heath
Prayer for the week
Lord, make us people of stillness
Where a still place of light
And a still place of love
Shows Your Love radiating,
Your Love vibrating,
To those around us, and beyond.
Amen
Thought for the week
You are the Light of the world.
Prayer for Immanuel Church
Heavenly Father
We are the family of Immanuel.
We pray for all our family members both young and old. Help us to use every opportunity to care for each other through this season of change.
May we always welcome newcomers into our Church and may your limitless love shine out in all we strive to do.
We pray for the Diocese of Birmingham in these challenging times as they explore your will for the future ministry of your church.
Help us to grow together and give us hope.
Remind us that in our watching, waiting and listening,
You are Immanuel – God with Us.
Amen
Children's Corner
If you have small children and they get a bit restless, please feel free to go with them and enjoy the children's corner at the back of church.
Monthly sale in the Hall
We plan to have a sale in the hall on the first Sunday of each month. If you have any items which we can sell, please bring them to church where there will be a marked box to put them in. Thank you.
Contact us

Tel: 0121 430 7578

Email: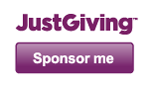 Short and Sweet
Click on the Image for more details
Our next Short and Sweet service will be Tuesday 12th Februaury 2019 at 2 - 3pm