Immanuel Parish Church Highters Heath Birmingham, UK
Notices
IMMANUEL ANNUAL GIFT SERVICE
Sunday 8th December
This year our gifts are again going to BCM Toy-Link who support families in difficulties to ensure children get Christmas gifts. Can you please bring UNWRAPPED new toys, books, scarves, gloves, socks etc for children of all ages in your usual very generous way. If you are unable to get to the shops, there will be a collecting box for your donations.
Immanuel and Hollywood School are supporting this Charity together.
Remembrance Day Service
Please see our Photo Gallery for pictures
from the Remembrance Day Service
8:00am Service
We are pleased to announce that we have re-introduced the 8:00am Sunday Service. This is Morning Prayer on the 4th Sunday of each month.
Please join us whenever you are able.
Social and Fund Raising
Dates of events organised for this year:
Tuesday 19th November 11am
United Churches Service
at Christ Church, Yardley Wood followed by lunch in the church centre.
Please sign the list on the table at the back of church if you would like to attend and stay for lunch.
Saturday 30th November 2.00 – 3.30pm
Christmas Tea & Cakes in the Church hall
Tea, Cakes
Tombola, Raffle
Please come along and
support us
Bring a friend
Tickets priced at £5.00 are available
from Barbara P
All proceeds to Church Funds
Saturday 7th December
10am - 12 Noon
Memory Tree Open Day
Sunday 8th December 6pm
Carol Service
Saturday 14th December
2:00 - 4:00 pm
Messy Church
More details for these events will be published nearer the date.
Messy Church logo © The Bible Reading Fellowship 2019. See www.messychurch.org.uk
Welcome to Immanuel Highters Heath
Prayer for the week
We thank you Father for bringing us safely through the night to a new day and for all the opportunities it brings – a time to rest and unwind, to rejoice and celebrate, to reflect and worship, to share with family and friends, to meet with one another and with you. We thank you for the wonders of your creation which surround us. Help us not to take them for granted but rather help us to preserve and conserve this world for future generations.
Amen
Thought for the week
Shout to the Lord, all the earth;
break out in praise and sing for joy!
(Psalm 98 Vs 4)
Taizé Daily Reading
Prayer for Immanuel Church
Heavenly Father
We are the family of Immanuel.
We pray for all our family members both young and old. Help us to use every opportunity to care for each other through this season of change.
May we always welcome newcomers into our Church and may your limitless love shine out in all we strive to do.
We pray for the Diocese of Birmingham in these challenging times as they explore your will for the future ministry of your church.
Help us to grow together and give us hope.
Remind us that in our watching, waiting and listening,
You are Immanuel – God with Us.
Amen
Children's Corner
If you have small children and they get a bit restless, please feel free to go with them and enjoy the children's corner at the back of church.
Monthly sale in the Hall
We plan to have a sale in the hall on the first Sunday of each month. If you have any items which we can sell, please bring them to church where there will be a marked box to put them in. Thank you.
Contact us

Tel: 0121 430 7578

Email:

Donating to Immanuel
If you would like to donate to Immanuel Highters Heath please use our just giving page link below. Or you can text your donation by texting MAYP83 followed by the amount you want to donate to 70070.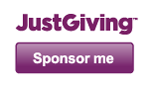 Short and Sweet
Click on the Image for more details
Our next Short and Sweet service will be Tuesday 10th December 2019
at 2 - 3pm
For our safeguarding Policies, please click on the links below
If you or someone you know is feeling unsafe and is in need of help, please call our dedicated mobile on 07895 404556. Help is also available from Childline on: 0800 1111.
Dates for Men's Breakfast
Saturday 14th December