Immanuel Parish Church Highters Heath Birmingham, UK
Notices
Advance Notice: Sunday 24th May is the 80th anniversary of the Consecration of our church. To celebrate this special event, Bishop David will be leading our 10am service. There will also be a celebratory lunch in the hall.
Pancakes at Immanuel for Shrove Tuesday
25th February, the start of Lent, 3.30pm in church. Young people are welcome to come along after school and take part in Messy Church-style activities.
Short and Sweet
Our last Short and Sweet Service took place on 11th February. We will now take a break until further notice as our leaders concentrate on other activities.
Narthex
We have received the go-ahead from the Diocese for the proposed works to the Narthex.
We now have to appoint an Architect to draw up proper plans for the Project and then the fun of major Fundraising begins.
A revised sketch of the proposals are on the Notice Board at the back.
Lent Study
There are two posters on the notice board at the back of church giving details of Lent Study and services at Holy Cross Billesley during Lent.
On Ash Wednesday 26th February there will a
Communion Service with Ashing at 9.30am in our Lady Chapel led by Revd. Debbie.
Welcome to Immanuel Highters Heath
Prayer for the week
May the glory of God the Father shine among us, the light of Jesus greet us, and the Spirit of God sparkle within us.
Amen
Thought for the week
As we meet our friends and neighbours let us be like salt and make life taste better
Taizé Daily Reading
Prayer for Immanuel Church
Prayer for Immanuel Church
Heavenly Father
We are the family of Immanuel.
May we always welcome newcomers into our Church as we continue to pray for all our family members both young and old with whom we live and work and worship. Show us how to use every opportunity to care for each other and to grow in patience and understanding of each other's needs.
Help us to see your vision to transform us into a living Church for the people of Highters Heath, so that your limitless love shines out in all we strive to do both here and in the wider community.
May we always remember through days and lifetimes, that you are Immanuel – God with Us.
Amen
Children's Corner
If you have small children and they get a bit restless, please feel free to go with them and enjoy the children's corner at the back of church.
Monthly sale in the Hall
We plan to have a sale in the hall on the first Sunday of each month. If you have any items which we can sell, please bring them to church where there will be a marked box to put them in. Thank you.
Contact us

Tel: 0121 430 7578

Email:

Donating to Immanuel
If you would like to donate to Immanuel Highters Heath please use our just giving page link below. Or you can text your donation by texting MAYP83 followed by the amount you want to donate to 70070.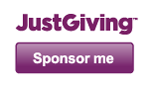 For our safeguarding Policies, please click on the links below
If you or someone you know is feeling unsafe and is in need of help, please call our dedicated mobile on 07895 404556. Help is also available from Childline on: 0800 1111.
Dates for Men's Breakfast
Next Dates: 21st March; 16th May; 4th July; 22nd August; 10th October; 28th November