Immanuel Parish Church Highters Heath Birmingham, UK
Notices
Dates for your diary
Sunday 28th October - 2pm-3.30pm
Create Talk - Bald Statements Sculptures
Café space to discuss death, dying and funerals
Holy Cross Church, Beauchamp Road B13 0NS
Please see the poster on the notice board.
Saturday 3rd November. A visit from a Town Crier as part of our fundraising.
Tuesday 20th November 11:00 am
Annual United Churches Service
at Christ Church, Yardley Wood
Followed by lunch in the Church Centre. Please sign the list on the table at the back of church if you would like to attend.
Short and Sweet
Click on the Image for more details
Our next Short and Sweet service will be Tuesday 6th November 2018 at 2 - 3pm
Monthly sale in the Hall
We plan to have a sale in the hall on the first Sunday of each month. If you have any items which we can sell, please bring them to church where there will be a marked box to put them in. Thank you.
Coming Soon - 8th December
Church logo © The Bible Reading Fellowship 2018. See messychurch.org.uk
Donating to Immanuel
If you would like to donate to Immanuel Highters Heath please use our just giving page link below. Or you can text your donation by texting MAYP83 followed by the amount you want to donate to 70070.
Welcome to Immanuel Highters Heath
Prayer for the week
This day, Father,
May my eyes be opened,
To see the beauty,
In all that is ordinary,
Yet so special; around me,
Remind me of your presence,
And lead me closer to you.
Amen
Thought for the week
Give me grace, Lord, to be still And know that you are God. (Psalm 46:10)
Prayer for Immanuel Church
Heavenly Father
We are the family of Immanuel.
We pray for all our family members both young and old. Help us to use every opportunity to care for each other through this season of change.
May we always welcome newcomers into our Church and may your limitless love shine out in all we strive to do.
We pray for the Diocese of Birmingham in these challenging times as they explore your will for the future ministry of your church.
Help us to grow together and give us hope.
Remind us that in our watching, waiting and listening,
You are Immanuel – God with Us.
Amen
Children's Corner
If you have small children and they get a bit restless, please feel free to go with them and enjoy the children's corner at the back of church.
Contact us

Tel: 0121 430 7578

Email: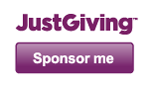 Men's Breakfast
The next Men's breakfast will be Saturday 24th November at 8:15am. See our poster for dates, click the image.